Kids & Coronavirus: Tips on how to adjust to the new normal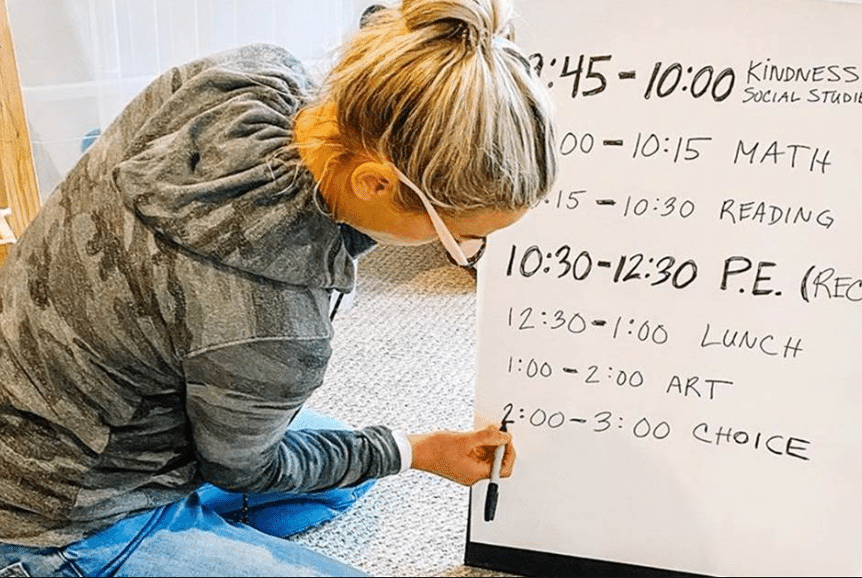 4 Ways to Help Your Family Adjust to the "New Normal"
We have all held our breaths while the impact of Coronavirus hit our frontline, our businesses, jobs, and most vulnerable. Although we have no official lockdown laws, social isolation guidelines and fear have made many of us close our businesses, say goodbye to our jobs, and start our own lockdown.
If you are like many parents we know at home with their kids, you're trying to manage meals, your kids' productivity, boredom, as well as your own fears, job, finances and future. It can be very overwhelming. 
All of us at SCDC want you to know that: We are here for you. You are not alone.
One of the best ways to adjust and increase resilience is ensuring stability in the home and establishing a 'new normal.'
Here are some ways:
1. Ask your children what they know, be aware of their emotions
Now more than ever, your children need a safe space. Ask your children what they know, then listen. Even if some things could be alarming, calmly correct any false information they know. Show you understand how they are feeling.
2. Clearly Define Your Days
Give some structure to particular days in the week. While you and your family may or may not be used to their own schedule at school or work, ensuring there is some time during the day for fun activities after productive work, can help build rhythm and routine. 
Here are Resources for:
Increasing focus and motivation for children with ADHD during COVID-19
Further Information on Motivation in ADHD
3. Be An Example
Your children can only do the right thing, if they are shown the right thing. 
And when they do the right thing, reward them! For example, wash your hands with them for 20 seconds, singing the happy birthday song twice, before and after eating. When they do this themselves, praise them!
Reassure them, and be a model for hope. Remind them that with friends and family, you have gotten over a lot of other things. For example, "remember how when Grandma was sick, we all helped her and got through it together". Or, "remember when Dad had to go away for work and we were by ourselves, but together we got through it". 
"Like all those other tough times, we can all get through this now". 
4. Dedicate Time With Your Kids
Take this as an opportunity to find clever ways to keep up our hobbies and routines — and even, enjoy some new activities. Winter is definitely approaching, meaning that we can try to look forward to things like cosying up with tea, baking, reflection, attention on what is most important in our lives, and making plans for when this is all over (hopefully along with the season).
Instead of spending family time glued to a screen, you can try:
Taco Tuesdays:

Enjoy an Indoor Picnic or Dinner Night with Tacos. You can experiment with making foods from other cultures too. Could even be a culture you're interested in learning more about.

Funny Friday evenings:

Together watch a funny film or TV show, play Board Games and Puzzles.

Keeping in touch

with your extended family, such as grandparents. Write about them, and record their proudest moments and stories to go alongside precious photo albums and memorabilia.

Make, or bake something from scratch:

Especially from those recipe books collecting dust

Playing instruments:

Now is the perfect time to try play a neglected instrument from the cupboard

Read a book:

Particularly that one left at Chapter 3 for far too long!

Journaling:

Write about your past personal experiences, or write about your family in quarantine life. 

Count your blessings: Together, practice gratitude and acknowledge that you're not alone in this. We are all concerned to some extent, but we are all connected together like never before.
As a family, you could even try taking a 'screen-free evening' once or twice a week, to pursue a passion. Or you could learn about a specific aspect of the world, history, or learn and talk more about a particular topic without excess social media. 
More resources for your family below:
ADHD and positive parenting strategies online:
Reliable COVID-19 Updates
Mental Health Support, Awareness and Information: https://headtohealth.gov.au/
COVID-19 and your family:
How to prepare your family: https://kidshealth.org/en/parents/coronavirus-prepare.html
Lookout for Domestic Violence: https://www.thelookout.org.au/family-violence-workers/covid-19-and-family-violence