Child Cognitive Remediation
Leading Assessment & Treatment Centre in Sydney
Retraining via Neuroplasticity (3-18 Years)
Reducing core cognitive blocks to learning. Our cognitive training program is not like the commercial 'gaming' programs: It is individualised, targets and aims for real functional improvements. Strong cognitive skills are essential to your child's success.
Neurotherapy, or neurofeedback, can be helpful in improving core cognitive skills through reducing underlying brain dysregulation that maybe contributing to cognitive issues. In neurotherapy we assess what brain regions and brain waves are not at optimal levels (via qEEG) and then target these brain regions through neurofeedback.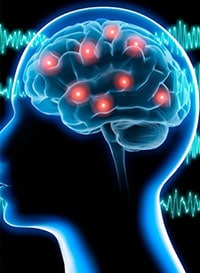 Does your child show signs of inattention or distractability? Have they been diagnosed with ADHD and need a comprehensive therapy program? At the SCDC we have a thorough system for improving your child's issues: treating the cognitive, social, emotional, learning and behavioural issues along with any brain dysregulation.
Are you ready to book?
Call us now and speak to a case manager (02) 9387 6166